Bible
12 Bible Verses about Peace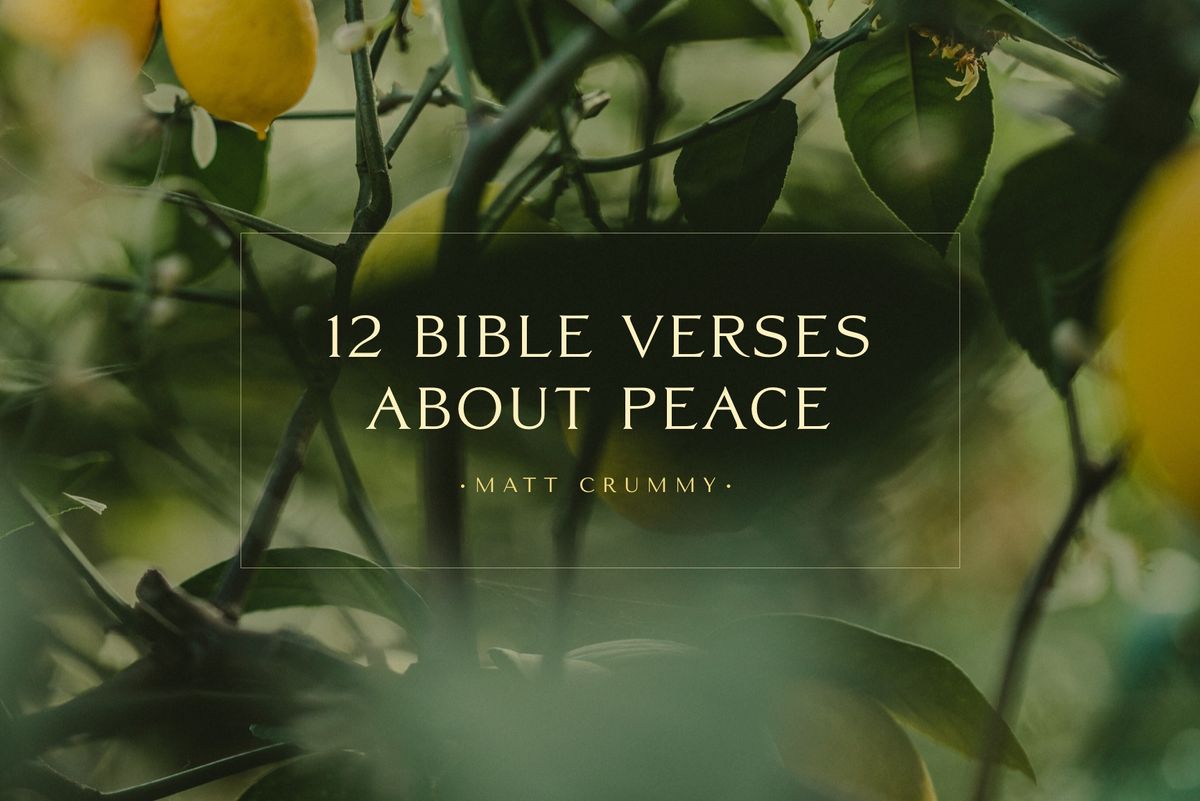 Peace is a common theme in the Bible, but an often overlooked aspect of God's character. As a consequence of sin, we lack peace with God, peace with ourselves, peace with others, and peace with creation. In Christ, we receive a renewed peace through the work of God's Spirit and hope that Jesus will establish an eternal peace when he restores all that is broken in the world.
Each of these twelve verses below is shown in its biblical context to give you a better sense for the intended meaning of every passage. The CSB Bible translation is used throughout this list.
Romans 5:1
1 Therefore, since we have been justified by faith, we have peace with God through our Lord Jesus Christ. 2 We have also obtained access through him by faith into this grace in which we stand, and we boast in the hope of the glory of God. 3 And not only that, but we also boast in our afflictions, because we know that affliction produces endurance, 4 endurance produces proven character, and proven character produces hope. 5 This hope will not disappoint us, because God's love has been poured out in our hearts through the Holy Spirit who was given to us.
Matthew 5:9
7 Blessed are the merciful,
for they will be shown mercy.
8 Blessed are the pure in heart,
for they will see God.
9 Blessed are the peacemakers,
for they will be called sons of God.
10 Blessed are those who are persecuted because of righteousness,
for the kingdom of heaven is theirs.
Psalm 29:11
10 The Lord sits enthroned over the flood;
the Lord sits enthroned, King forever.
11 The Lord gives his people strength;
the Lord blesses his people with peace.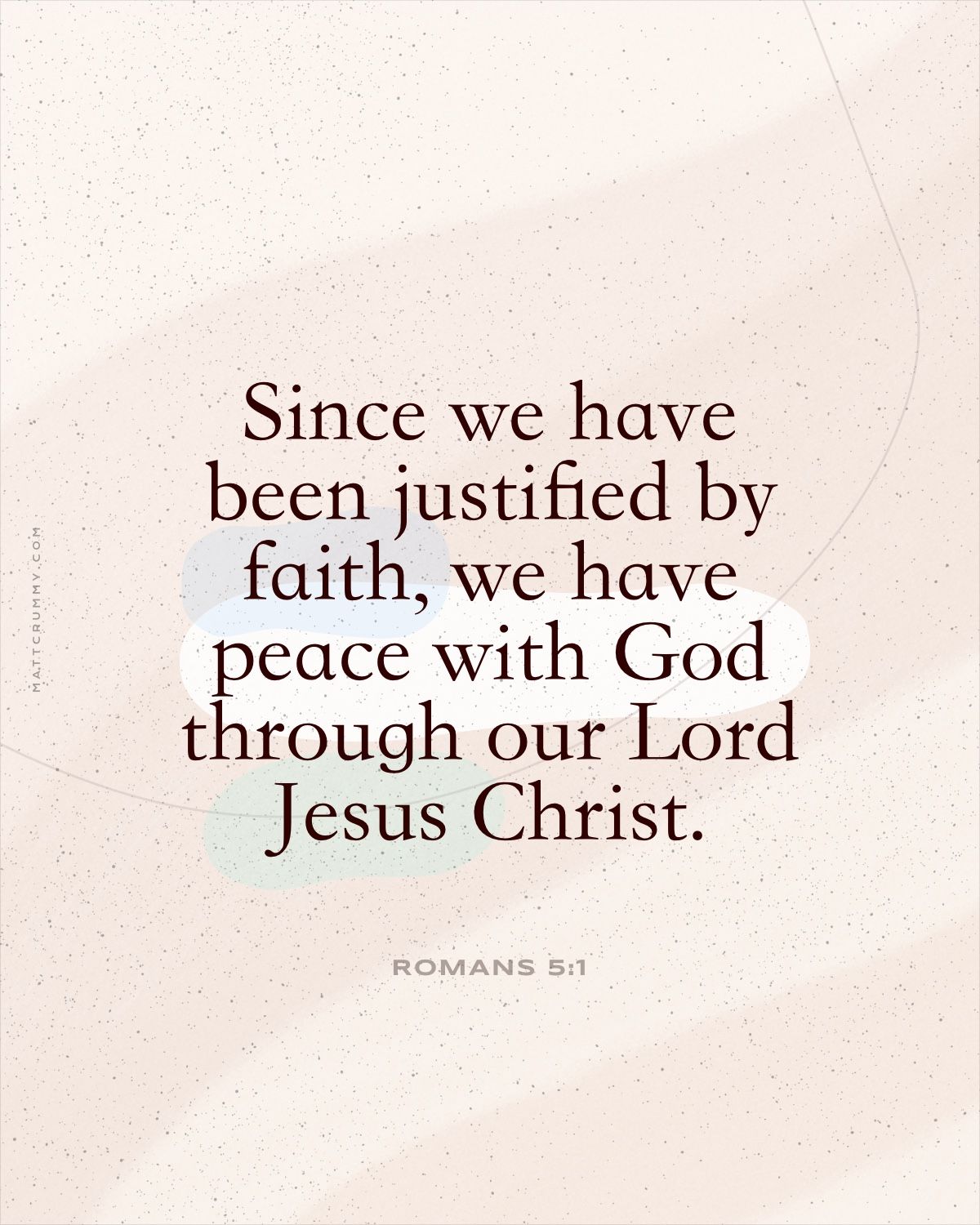 2 Thessalonians 3:16
16 May the Lord of peace himself give you peace always in every way. The Lord be with all of you. 17 I, Paul, am writing this greeting with my own hand, which is an authenticating mark in every letter; this is how I write. 18 The grace of our Lord Jesus Christ be with you all.
Romans 12:18
14 Bless those who persecute you; bless and do not curse. 15 Rejoice with those who rejoice; weep with those who weep. 16 Live in harmony with one another. Do not be proud; instead, associate with the humble. Do not be wise in your own estimation. 17 Do not repay anyone evil for evil. Give careful thought to do what is honorable in everyone's eyes. 18 If possible, as far as it depends on you, live at peace with everyone. 19 Friends, do not avenge yourselves; instead, leave room for God's wrath, because it is written, Vengeance belongs to me; I will repay, says the Lord.
Colossians 3:15
12 Therefore, as God's chosen ones, holy and dearly loved, put on compassion, kindness, humility, gentleness, and patience, 13 bearing with one another and forgiving one another if anyone has a grievance against another. Just as the Lord has forgiven you, so you are also to forgive. 14 Above all, put on love, which is the perfect bond of unity. 15 And let the peace of Christ, to which you were also called in one body, rule your hearts. And be thankful. 16 Let the word of Christ dwell richly among you, in all wisdom teaching and admonishing one another through psalms, hymns, and spiritual songs, singing to God with gratitude in your hearts. 17 And whatever you do, in word or in deed, do everything in the name of the Lord Jesus, giving thanks to God the Father through him.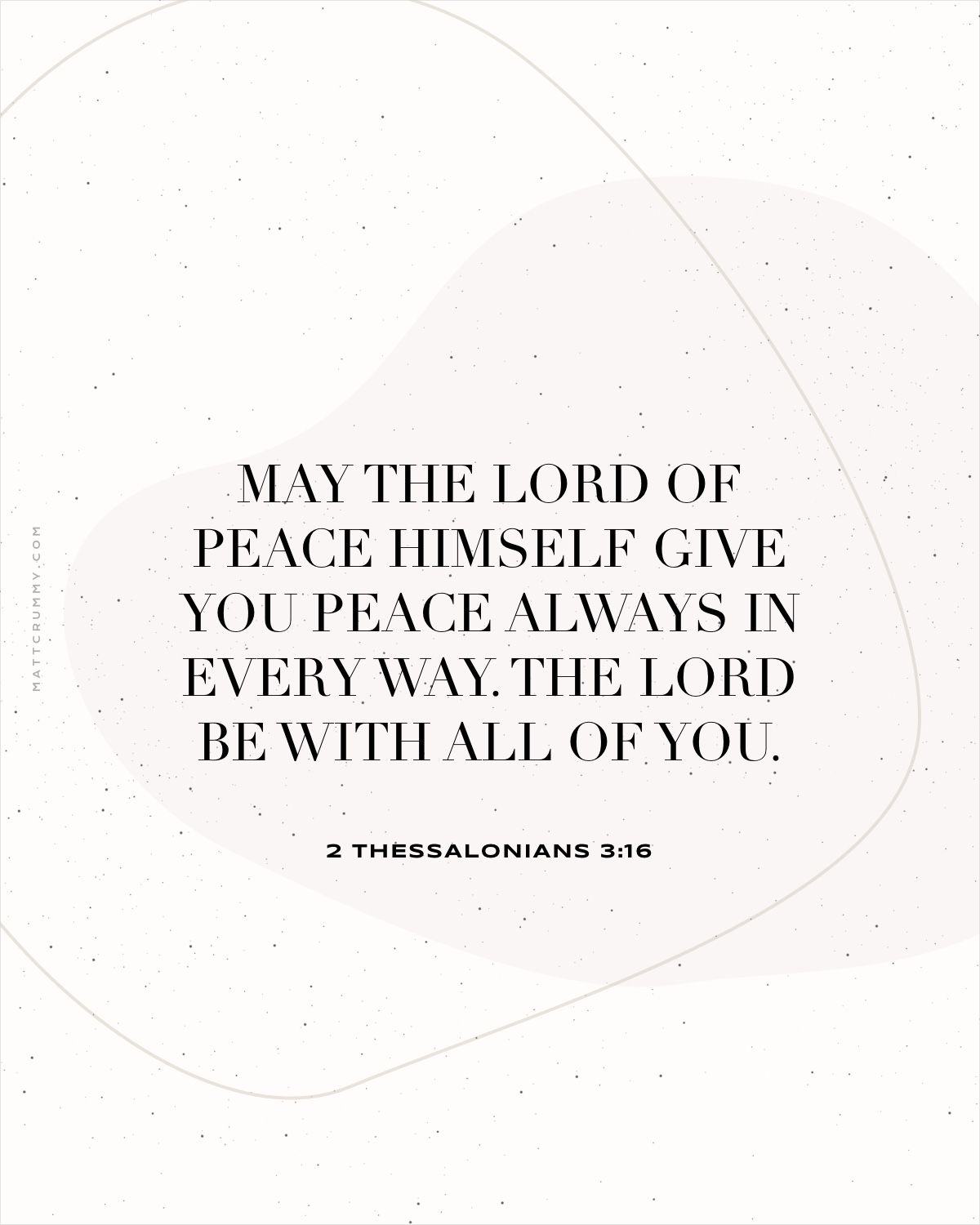 Hebrews 12:14
14 Pursue peace with everyone, and holiness—without it no one will see the Lord. 15 Make sure that no one falls short of the grace of God and that no root of bitterness springs up, causing trouble and defiling many. 16 And make sure that there isn't any immoral or irreverent person like Esau, who sold his birthright in exchange for a single meal. 17 For you know that later, when he wanted to inherit the blessing, he was rejected, even though he sought it with tears, because he didn't find any opportunity for repentance.
James 3:17
13 Who among you is wise and understanding? By his good conduct he should show that his works are done in the gentleness that comes from wisdom. 14 But if you have bitter envy and selfish ambition in your heart, don't boast and deny the truth. 15 Such wisdom does not come down from above but is earthly, unspiritual, demonic. 16 For where there is envy and selfish ambition, there is disorder and every evil practice. 17 But the wisdom from above is first pure, then peace-loving, gentle, compliant, full of mercy and good fruits, unwavering, without pretense. 18 And the fruit of righteousness is sown in peace by those who cultivate peace.
Psalm 37:37
37 Watch the blameless and observe the upright,
for the person of peace will have a future.
38 But transgressors will all be eliminated;
the future of the wicked will be destroyed.
39 The salvation of the righteous is from the Lord,
their refuge in a time of distress.
40 The Lord helps and delivers them;
he will deliver them from the wicked and will save them
because they take refuge in him.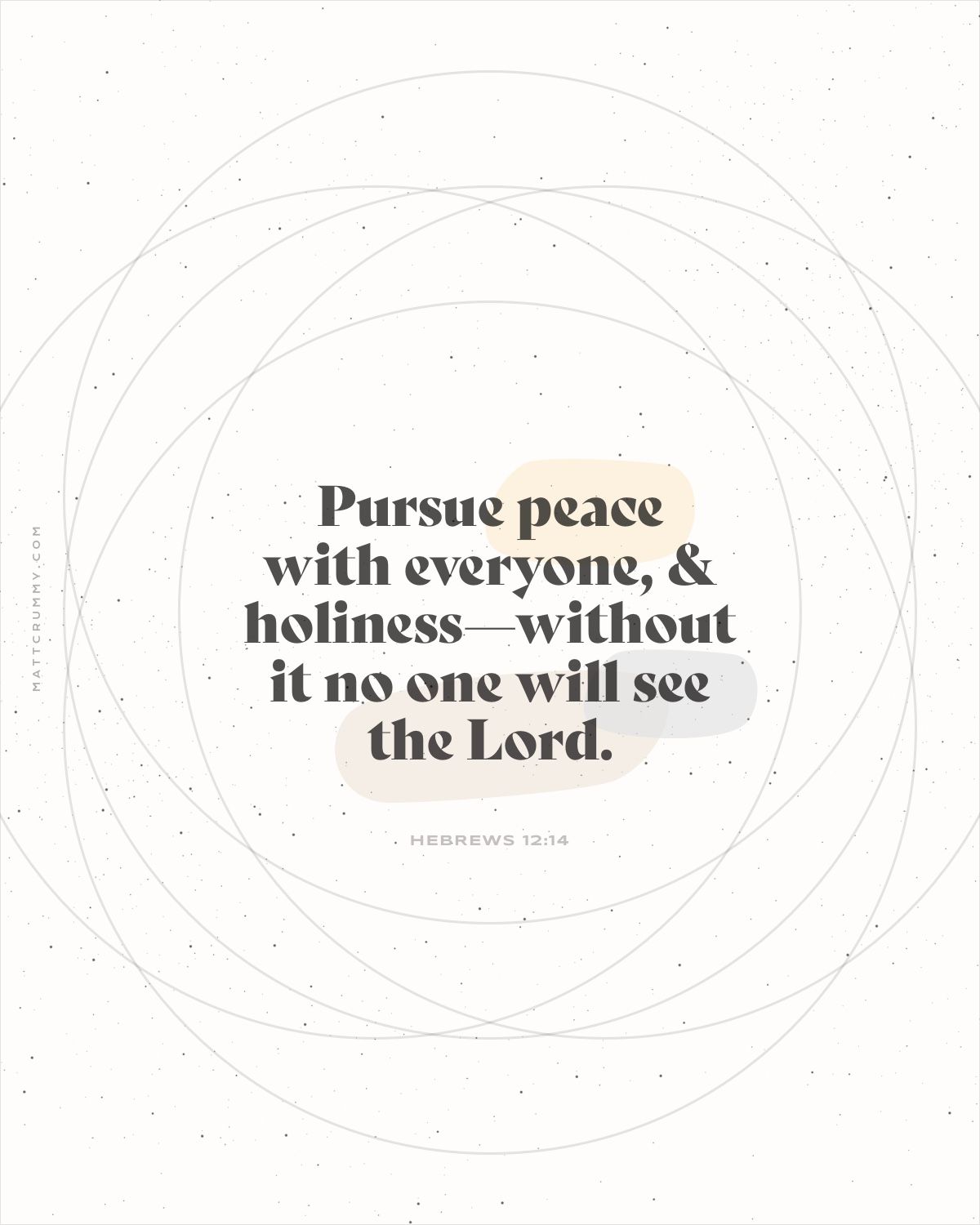 Psalm 119:165
163 I hate and abhor falsehood,
but I love your instruction.
164 I praise you seven times a day
for your righteous judgments.
165 Abundant peace belongs to those
who love your instruction;
nothing makes them stumble.
166 Lord, I hope for your salvation
and carry out your commands.
167 I obey your decrees
and love them greatly.
168 I obey your precepts and decrees,
for all my ways are before you.
Psalm 120:6
5 What misery that I have stayed in Meshech,
that I have lived among the tents of Kedar!
6 I have dwelt too long
with those who hate peace.
7 I am for peace; but when I speak,
they are for war.
Romans 14:19
19 So then, let us pursue what promotes peace and what builds up one another. 20 Do not tear down God's work because of food. Everything is clean, but it is wrong to make someone fall by what he eats. 21 It is a good thing not to eat meat, or drink wine, or do anything that makes your brother or sister stumble. 22 Whatever you believe about these things, keep between yourself and God. Blessed is the one who does not condemn himself by what he approves. 23 But whoever doubts stands condemned if he eats, because his eating is not from faith, and everything that is not from faith is sin.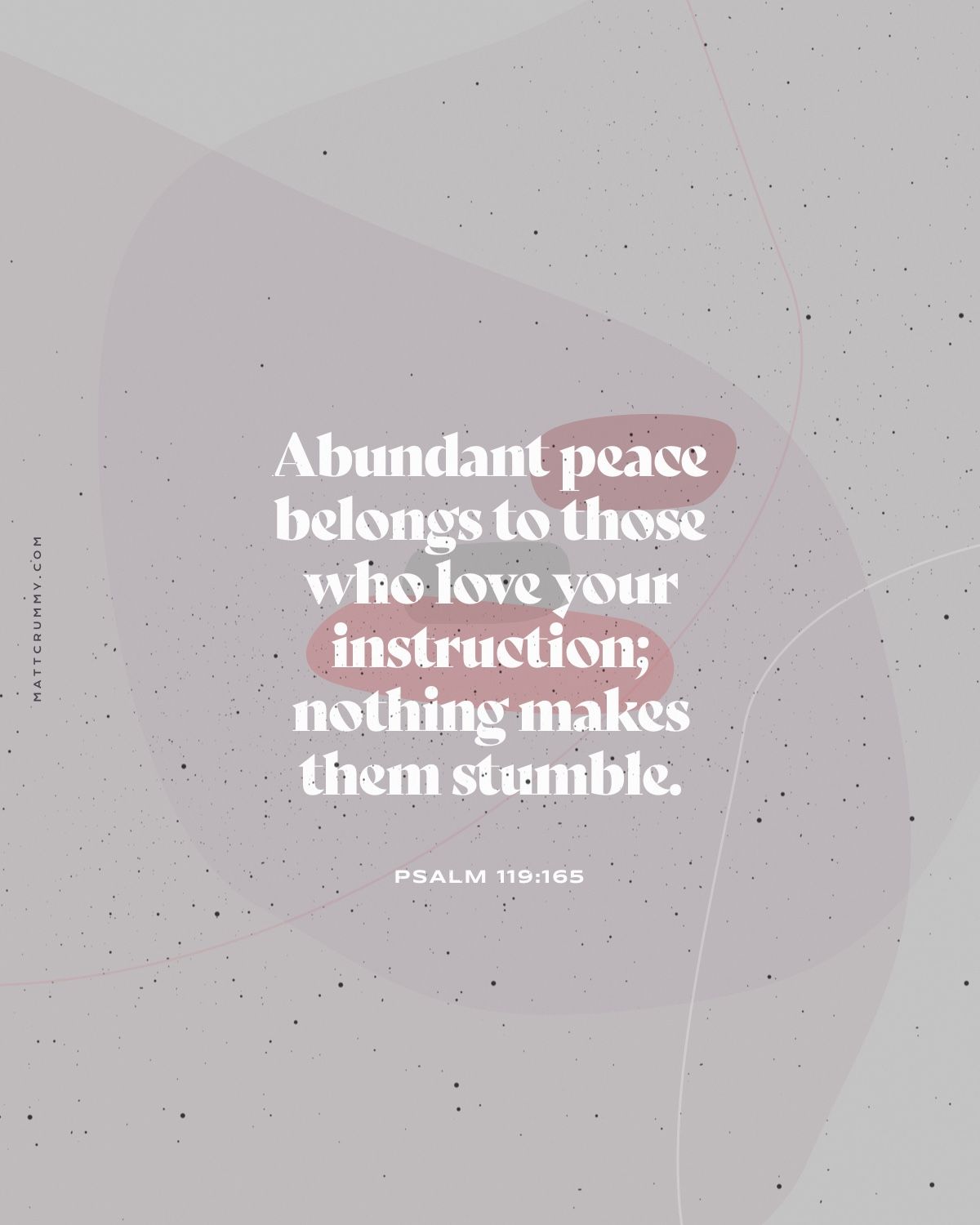 A note from Matt:
Welcome! Find this content helpful? Consider becoming a paid subscriber. You'll help fund more content like bible studies, book reviews, poetry, art, music, theological reference tools, a subscriber newsletter, & more. Let's grow together. Sign up today! 👏
---