uncrummy
UnCrummy (Feb 9)
Welcome to my recurring list of things that are decidedly not crummy. Here you'll find links to helpful articles, books, music, apps, podcasts, people to follow, and more. Here is what's UnCrummy this week.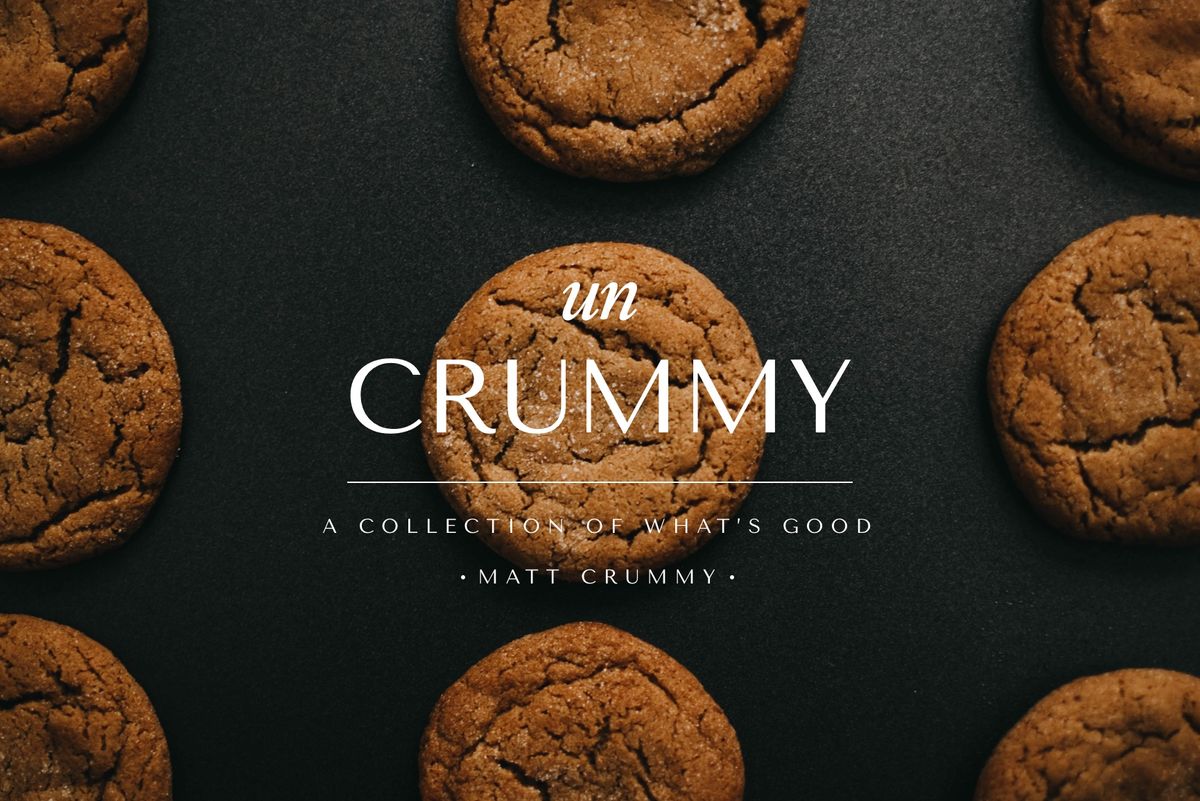 Don't miss this brand new two-part four-hour series tracing the 400-year-old story of the Black church in America. In the United States, you can catch it on February 16 & 17 on PBS. Executive producer, host, and writer Henry Louis Gates, Jr. reveals how "Black people have worshipped and, through their spiritual journeys, improvised ways to bring their faith traditions from Africa to the New World, while translating them into a form of Christianity that was not only truly their own, but a redemptive force for a nation whose original sin was found in their ancestors' enslavement across the Middle Passage." ⛪️
The church in Iran continues to grow at a miraculous clip. Sarah Eekhoff Zylstra's feature-length piece in The Gospel Coalition profiles Nima Alizadeh, an Iranian Christian who is seeing success in his online outreach efforts in Iran.
On a personal note, I also know of Christians who are doing similar work in Iran and they report a staggering thirst for Jesus and the Bible. I encourage you to join me in praying for Iran. 🇮🇷
Side By Side is a newly released single from Jon Foreman and Madison Cunningham. The song was released as part of a new four-song EP from Foreman. Cunningham is one of my most-listened-to artists these days and Foreman has always been one of my favorite lyricists and writers. 🎤
Ruth Graham is a national correspondent at The New York Times covering religion, faith, and values. I always find Graham's work refreshing and principled. Graham is especially helpful to me as she provides balanced analysis on the excesses and idolatry of American Evangelicalism. Also, she's funny...and God knows we all need more kind-hearted levity in our lives! 👏
75% of parenthood is secretly throwing things in the trash, and then pretending you have no idea how they got there when you fail

— Ruth Graham (@publicroad) February 3, 2021
Thank you
Love UnCrummy? Share it with a friend! There are subscribers from over 25 countries regularly receiving these email newsletters. Remember that I currently send out two weekly newsletters: UnCrummy (free) and my Member Newsletter (paid). You can learn more about subscription information here. Your support continually humbles and motivates me. Thanks again! 🌍