We find the ability to forgive others unconditionally when we discover that judgment belongs to Jesus and forgiveness flows from His grace. Each of these gospel-centered verses is shown in its biblical context to give you a better sense for the intended meaning of each passage. The CSB Bible translation is used throughout this list.
1 John 1:9
5 This is the message we have heard from him and proclaim to you, that God is light, and in him is no darkness at all. 6 If we say we have fellowship with him while we walk in darkness, we lie and do not practice the truth. 7 But if we walk in the light, as he is in the light, we have fellowship with one another, and the blood of Jesus his Son cleanses us from all sin. 8 If we say we have no sin, we deceive ourselves, and the truth is not in us. 9 If we confess our sins, he is faithful and just to forgive us our sins and to cleanse us from all unrighteousness. 10 If we say we have not sinned, we make him a liar, and his word is not in us.
Ephesians 1:7-8
5 He predestined us to be adopted as sons through Jesus Christ for himself, according to the good pleasure of his will, 6 to the praise of his glorious grace that he lavished on us in the Beloved One. 7 In him we have redemption through his blood, the forgiveness of our trespasses, according to the riches of his grace 8 that he richly poured out on us with all wisdom and understanding. 9 He made known to us the mystery of his will, according to his good pleasure that he purposed in Christ 10 as a plan for the right time—to bring everything together in Christ, both things in heaven and things on earth in him.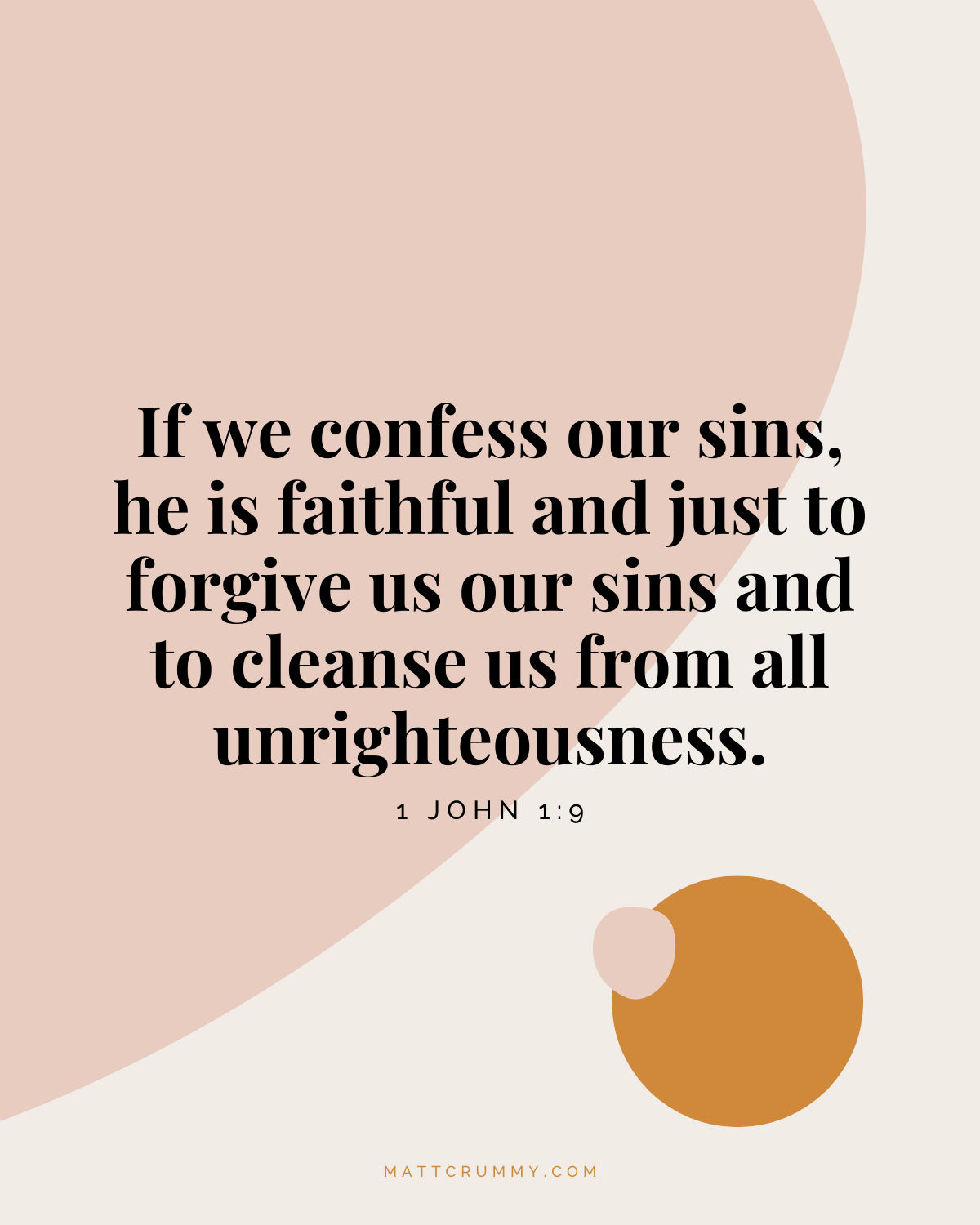 Ephesians 4:32
29 No foul language should come from your mouth, but only what is good for building up someone in need, so that it gives grace to those who hear. 30 And don't grieve God's Holy Spirit. You were sealed by him for the day of redemption. 31 Let all bitterness, anger and wrath, shouting and slander be removed from you, along with all malice. 32 And be kind and compassionate to one another, forgiving one another, just as God also forgave you in Christ.
Psalm 86:5
3 Be gracious to me, Lord, for I call to you all day long.
4 Bring joy to your servant's life, because I appeal to you, Lord.
5 For you, Lord, are kind and ready to forgive, abounding in faithful love to all who call on you.
6 Lord, hear my prayer; listen to my cries for mercy.
7 I call on you in the day of my distress, for you will answer me.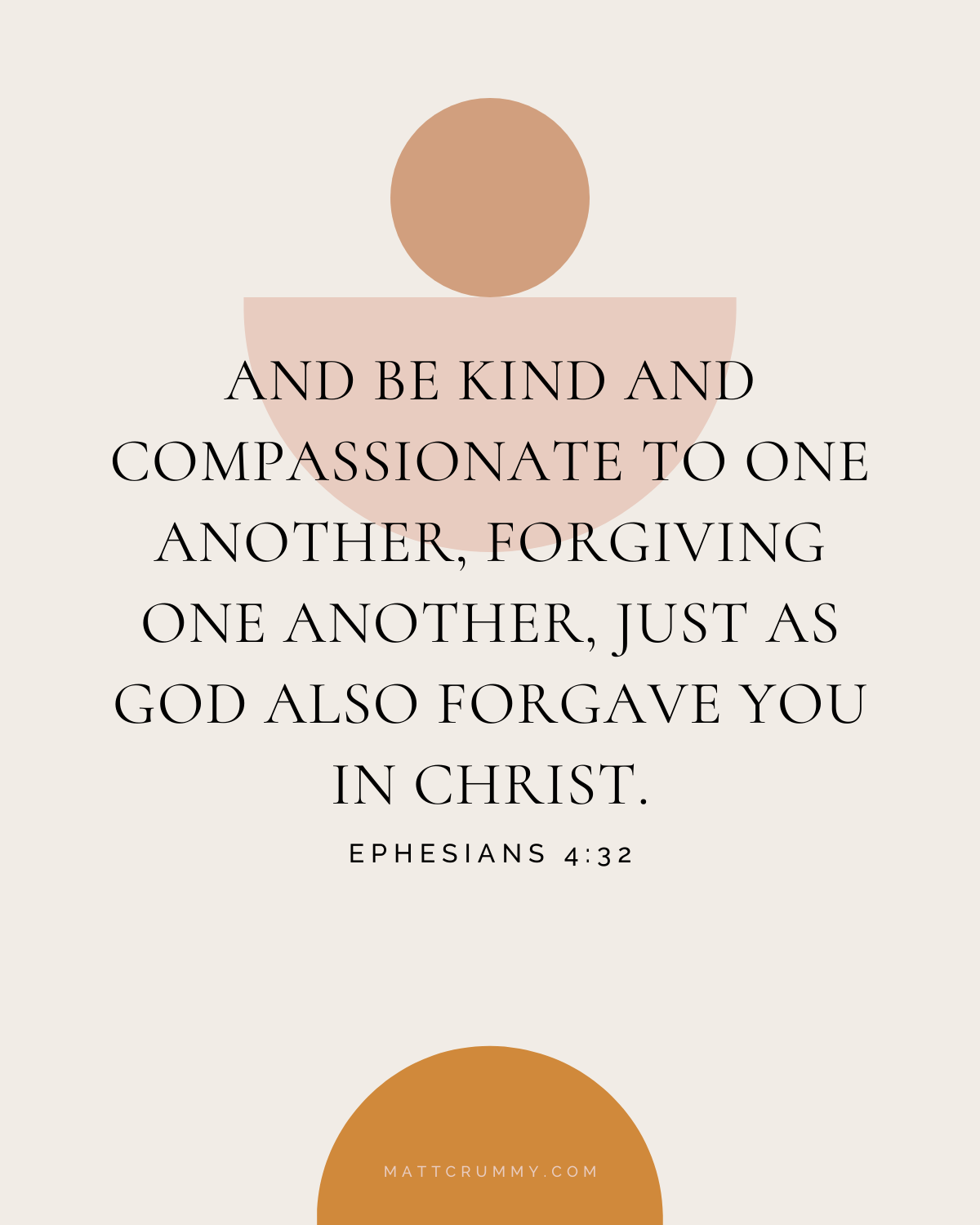 Psalm 32:1
1 How joyful is the one whose transgression is forgiven, whose sin is covered!
2 How joyful is a person whom the Lord does not charge with iniquity and in whose spirit is no deceit!
Luke 6:37
36 Be merciful, just as your Father also is merciful. 37 "Do not judge, and you will not be judged. Do not condemn, and you will not be condemned. Forgive, and you will be forgiven. 38 Give, and it will be given to you; a good measure—pressed down, shaken together, and running over—will be poured into your lap. For with the measure you use, it will be measured back to you."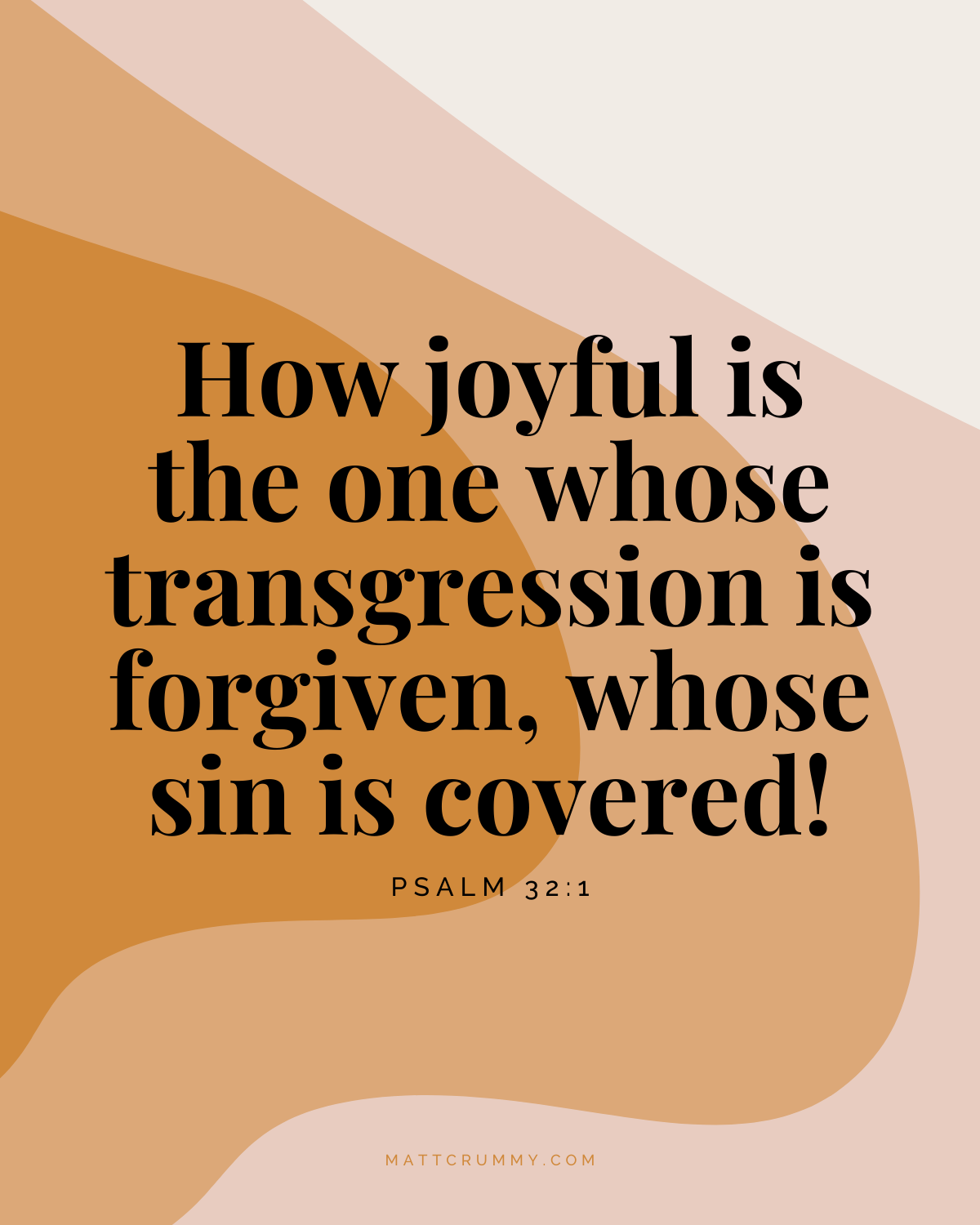 Psalm 130:4
3 Lord, if you kept an account of iniquities, Lord, who could stand?
4 But with you there is forgiveness, so that you may be revered.
Bonus quote from C.S. Lewis
"I think that if God forgives us we must forgive ourselves. Otherwise it is almost like setting up ourselves as a higher tribunal than Him"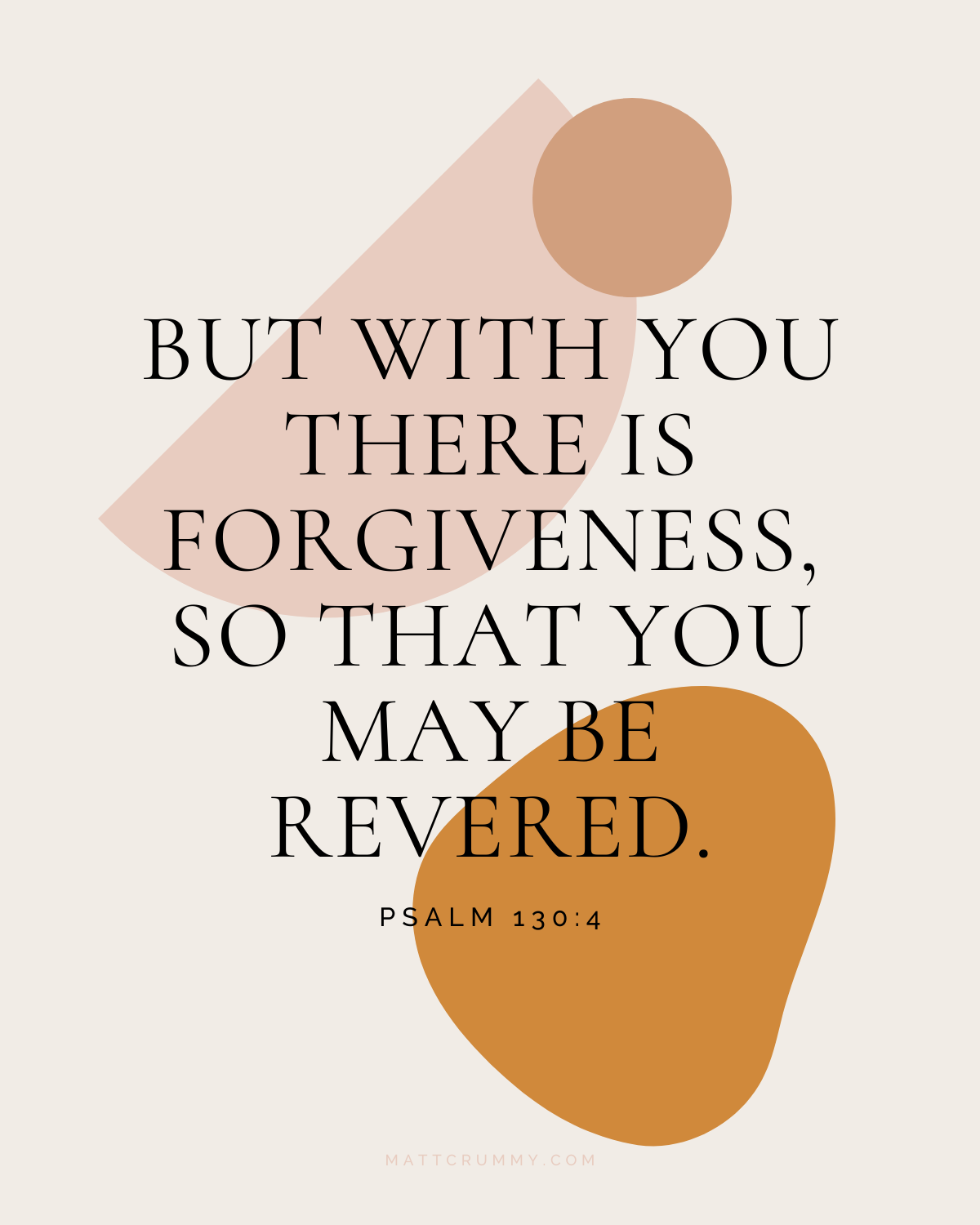 ---
A note from Matt:
Welcome! Find this content helpful? Consider becoming a paid subscriber. You'll help fund more content like bible studies, book reviews, poetry, art, music, theological reference tools, a subscriber newsletter, & more. Let's grow together. Sign up today! 👏